Senior Substation Engineering Technician - City of Homestead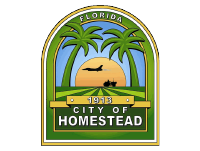 General Function:
Works as Project Coordinator or Group Leader on Substation and System Protection equipment installations, upgrades and repairs. Assists Engineering in creating, reviewing and updating Substation and System Protection product specifications, engineering drawings and operations procedures. Liaison with Procurement Department regarding System Protection equipment and devices. Acts as a Subject Matter Expert in dealing with Substation and System Protection vendors and consultants. Works closely in a team environment with both the Engineers and the work force. Works closely with the Senior Dispatch/SCADA Technician to ensure proper functionality of all SCADA components.
Work is performed under the general supervision of the Substation/System Protection Supervisor, with considerable latitude for the use of independent judgment in the selection of work methods and procedures to be applied. Work is evaluated based upon oral and written reports and through the review of the overall effectiveness of equipment history files.
To view complete description and to apply
visit here
.