Solution Architect - Meter to Cash - OUC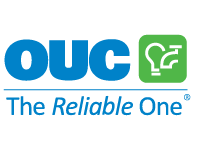 OUC - The Reliable One, an industry leader as the second largest municipal utility in Florida, is looking for a Solution Architect - Meter to Cash to be part of our growing team in the Information Technology department.
In this role, you will work with enterprise architecture, application and infrastructure teams to ensure an optimal, high level, conceptual design. Administers existing multi-tier application environment and all components. Day to day activities will include: instance creation, instance management, object and configuration migrations, patch installs, release and version management, and middleware (Weblogic) security set up.
OUC's mission is to provide exceptional value to our customers and community by delivering sustainable and reliable services and solutions. Click here to learn more about what we do.
The ideal candidate will have:
Bachelor's Degree in Computer Science or related field of study.
Minimum of minimum of ten (10) years of IT application experience with the understanding of functional process to include:
o Minimum three (3) years as a senior level systems administrator, programmer analyst, or business applications analyst or equivalent role demonstrating expertise in related tool of assignment (i.e. JD Edwards Enterprise One, Oracle Utilities, Documentum & SharePoint)
OUC offers a very competitive compensation and benefits package. Our Total Rewards package includes to cite a few:
Competitive compensation
Low cost medical, dental benefits, and paid life insurance premiums with no probationary period
Retirement benefits include a cash balance account with employer matching along with a health reimbursement account
Paid vacation, holidays, and sick time
Educational and professional assistance programs;
Paid memberships in professional Associations;
Paid conference and training opportunities
Free downtown parking
Hybrid work schedule
To view complete description and to apply
visit here
.