Sr Instrument and Control Technician - Utilities/Engineering Department - City of Homestead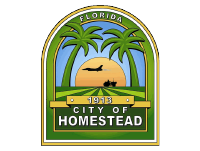 General Function:
Works as Project Coordinator or Group Leader while assisting and organizing the in-house work force during the Supervisor's absence. Demonstrates the confidence and ability to safely oversee system clearances and outages for new and existing substation or plant electrical work. Ensures that all proposed modifications, repairs or calibrations are performed to ensure the reliability, safety, and efficient operation of the equipment involved. Work is performed under the general supervision of the Engineering Superintendent, with considerable latitude for the use of independent judgment in the selection of work methods and procedures to be applied.
Essential Duties and Responsibilities:
Troubleshoots, repairs, calibrates and modifies electrical/electronic instruments and controls systems.
Issues accurate reports on electrical equipment status.
Performs scheduled of electromechanics and microprocessor based protective relay and reclosing relay inspections and calibrations for substations and generating systems.
Makes field sketches and revisions on existing blue prints, schematic diagrams, flow charts and wiring diagrams.
Calibrates analog and digital transducers for system accuracy and computes overall system error if needed.
Performs tests and troubleshoots systems which include signal transmission and closed-circuit systems.
Responsible for wiring and controls of most electric or electronic instruments and devices within the substations.
Performs AC and DC electric substations elementary drawings design.
Makes recommendations for system or circuit changes to Supervisor and advises Engineers as needed.
Coordinates electrical maintenance on various system repairs or upgrades.
Works closely in a team environment with both the Engineers and the work force.
Performs inspections and acceptance tests on new or existing projects using manufacturer or engineering specifications and standards as a guide.
Troubleshoots complex electrical control systems and performs circuit checks.
Makes recommendations in applying any field revisions or modifications on new or existing system.
Work is evaluated based upon oral and written reports and through the review of the overall effectiveness of equipment history files.
Shows proficiency in the use of various test equipment such as; Wheatstone Bridge, al AC DC Multi-meters, oscilloscope, frequency meter, transmation calibrator, Biddle multi-function calibrator capacitance and resistance decade boxes, D.C. power supply, phase angle meter, phase rotation meter, double relay test set, multi-amp relay test set.
Other job-related duties of a technical nature as assigned by supervisor.
To view complete description and to apply visit here.