Substation/Distribution Engineer, Electric Utilities Department - City of Homestead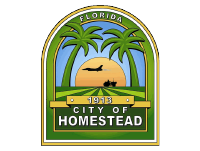 General Function:
Responsible for performing electric system distribution and substation analysis, protection and coordination studies.  Provide technical assistance to the line operations assisting with the emergency restoration of service.  Analyze problems, perform investigations, determine solutions and prepare and/or direct other engineering staff in preparation of engineering drawings, plans, maps and details related to the various Divisions of the Electric Utility Department.
Work involves considerable independence to evaluate, select, and apply standard engineering technique, procedures, and criteria under the general direction of the Distribution Supervisor.
Reports To: Distribution Supervisor
Supervisory Responsibilities: May supervise or coordinate the work of technicians and others who assist in specific assignments.
Essential Duties and Responsibilities:
Performs Distribution and Substation load flow analysis, Planning, Feeder Coordination studies, fault current and reliability analysis.
Analyzes and troubleshoots Protection and Coordination settings on the Substation Relays, Distribution Automation devices (S&C) in conjunction with NERC PRC Standards.
Coordinates with other personnel to compile and maintain accurate utility maps, maintenance reports, and other information regarding the utility system. Ensures computer-generated maps of the utility system and associated database information are kept current.

Responsible for maintenance/enhancement of the GIS Distribution system.  Must be familiar with NESC, NEC and general overhead and underground Distribution Construction Standards.
Design and plan for distribution and as needed, substation systems, and prepare technical and administrative reports, perform load flow analysis using engineering software.
Able to prepare and conduct high-voltage switching orders, and must be familiar with tagging procedures.
Accurate interpretation of control drawings, analysis and preparation of plan for substations modifications.
Perform multiple tasks and projects for the 13.2 kV Municipal Distribution and Substation System.
Prepares standard drawings for use as guidelines to the electric distribution crews.
Engineering services for various divisions of the Utility Department as required.
Performs other job-related duties as assigned by supervisor.
The duties listed above are intended only as illustrations of the various types of work that may be performed.  The omission of specific duties does not exclude them from the position if the work is similar, related, or a logical assignment to the position. Qualifying individuals with disabilities may be provided reasonable accommodations to enable them to perform the essential functions. 
Type of Appointment/Work hours:
Full-time/Regular position.

Standard workweek, which is forty (40) hours of work per week usually consisting of five (5) days of eight (8) hours per day or four (4) days of ten (10) hours per day.  The work day may be varied for the efficient delivery of public service.

Will be required to work other than the standard workweek on occasion, including evenings, weekends, and/or holidays.

Will be required to work occasional overtime or shift assignments, if applicable.
Physical and Environmental Demands or Conditions:
The physical and environmental demands for this position have been listed on the last page of this description. Physical and environmental demands must be met to successfully perform the essential duties and responsibilities of this position.
Requirements:
Must possess a Bachelor's Degree in Engineering from an accredited college or university.  Electrical Engineering is preferred.
Ability to obtain E.I.T. or P.E. license in one year.
Must be proficient in AutoCAD, and ArcFM G.I.S. software.
Must be familiar with PC; Windows and Microsoft Outlook, Excel, Word and PowerPoint.
Must be proficient with Power Flow Software such as SKM, Windmil, LightTable, CAPE or ASPEN.
Must be proficient with Relay Software such as SEL AcSELerator, ABB WinECP, GE Enervista and other relay software. SEL 351, SEL 421 and GE D60 experience preferred.
Experience with S&C Software IntelliLink, SCC 1.8, ProVision, Distribution Automation software a plus.
Must be able to understand and comprehend written and verbal instructions.
Physically capable of fieldwork on foot in rough, unpaved areas when necessary.
Must be able to take and pass a urinary test for drugs.
Must possess a valid state of Florida driver's license.
Core Competencies:
Judgment. Sound decisions based on fact; uses logic to solve problems.

Quality of Work. Performs work thoroughly, accurately and professionally.

Reliability. Timely and consistently completes assigned work; consistently reports to work and is punctual.

Safety. Committed to ensuring a safe environment and complies with applicable safety standards.

Technical Capability. Applies knowledge to identify issues and works to develop skills; demonstrates knowledge of techniques, skills, and equipment.
Work Authorization/Security Clearance:
The employee must successfully pass a background screening process and comply with the City's Drug Free Workplace policy.

The City will also verify the identity and employment authorization of individuals hired so the proper completion of Form I-9 is required, which includes the employee providing documents evidencing identity and employment authorization. 
All of the above information is intended to indicate the general nature and level of work performed by employees in this position.  This description is not intended to contain or be interpreted as a comprehensive inventory of all duties and qualifications required of employees assigned to this position. Duties, responsibilities and activities may change at any time with or without notice.
To view complete description and to apply
visit here
.