Supervisor of Mechanic/Operations - KUA
Date posted
February 15, 2023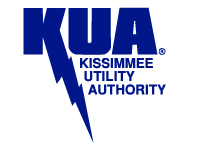 General Definition of Work
Assigns, directs, performs and records all responsible, skilled work in the mechanical maintenance of the power generating and auxiliary equipment as directed by the Operations /Maintenance Supervisor. Supervise all Mechanical Maintenance personnel.  Supervise Operator/Mechanics as assigned from time to time.  Assists Operations.  Does related work as assigned. 
Typical Tasks
Supervises and performs complex repairs on all types of generating equipment and auxiliaries including diesel generators, steam generating boilers, combustion and steam turbine generators as directed by the Operations/Maintenance Supervisor. Assists in unit outage planning.  Secures parts and materials.  Assists in budgetary planning.  Maintains a preventive maintenance program.  Performs evaluations of subordinates.  Records daily time and equipment records.  Generally supervises all mechanical maintenance.  Inspects and insures quality of contracted work.  Assists in writing bid specifications and evaluating tasks.  Interprets blueprints, parts and manuals and maintenance manuals.  Assist in training Mechanic/Operators and Operator/Mechanics.  Disassembles, repairs and inspects equipment and parts in the gas and steam turbines.  Checks, lubricates and replaces bearings.  Grinds valves, tunes engines and realigns diesel engine crankshafts.  Make periodic and daily inspections of all machinery.  Check temperatures, fuel, oil, water, air and gas, and inspects for leaks.  Adjusts and rebuilds valves.  Replaces gaskets, repairs leaks, cleans filters, lubricates and overhauls fans and lubricates fans and pumps.  Make daily, monthly and annual inspections as required.   Work to be performed at both of KUA generating facilities.  Performs other tasks as assigned. 
Knowledge, Skills, and Abilities
General knowledge of the maintenance and operation of all heavy power generation equipment, steam generating boilers, associated auxiliaries and piping.  General knowledge of the tools, methods, and materials required to repair and maintain power generating mechanical and electrical equipment.  General knowledge and understanding of related occupational hazards and proper safety precautions.  Ability to give, receive, understand and follow oral and written instructions.  Ability to supervise and perform heavy manual work in the maintenance of power plant equipment.  Must be able to gain access and to work in confined spaces.  Must be able to climb ladders, stairways and work in elevated areas.  Must possess basic computer skills. 
Education and Experience
High school education or equivalent.  Considerable experience in the maintenance and repair of power plant generation equipment and machinery.  A valid Florida drivers license is required.
To view complete description and to apply
visit here
.