UCNSB Kicks Off New School Year at Chisholm Elementary School's Meet the Teacher Event
Date posted
August 7, 2019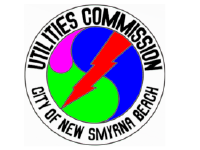 Utilities Commission, City of New Smyrna Beach (UCNSB) staff will join hundreds of excited students, parents, and teachers at Chisholm Elementary's Meet the Teacher event to give out drawstring backpacks and conservation notepads to students, as well as supplies to teachers. The event takes place from 9 – 11 am on Friday, August 9 at 557 Ronnoc Lane.
This is UCNSB's first year of participation at Chisholm's Meet the Teacher, and the finale of our inaugural Summer Long Back to School Supply Drive that culminated in thousands of donated supplies from UCNSB employees and customers. Some of these supplies will be given to Chisholm staff for distribution as needed. As part of our Public Power Gives Back initiative, the Utilities Commission will also give out drawstring backpacks and notepads.
The New Smyrna Beach Middle School will receive the balance of the donated supplies for their incoming 6th, 7th, and 8th graders.
As one of our core values, the UCNSB is dedicated to community involvement. Each year, we work with Volusia County Schools to educate students on resource conservation, electrical safety, and career opportunities. In addition, each December, UCNSB employees generously donate hundreds of gifts to homeless and at-risk students who would otherwise not receive any holiday cheer.