Utilities Financial Manager - City of Tallahassee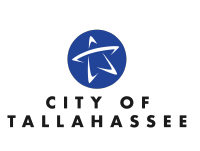 The City of Tallahassee – Electric & Gas Utility has a Utilities Financial Manager opening within its Financial and Administrative Services Division. The minimum requirements for each level are outlined below.
ABOUT TALLAHASSEE
Tallahassee is a vibrant City that is home to Florida's state government, two major universities – Florida State University and Florida A&M University, as well as one of the largest community colleges in the state – Tallahassee Community College. Centrally located in the panhandle, Tallahassee is only hours away from white sandy Gulf beaches, Walt Disney World, and the Atlantic Ocean. Tallahassee has one of the top parks and recreation departments in the country and was recently named an All-American City for the 2nd time. Leon County Schools were recognized by the Florida State Board of Education as an Academically High Performing District for the second year in a row.
Tallahassee's Electric & Gas Utility delivers reliable Electric and Natural gas service to over 125,000 Electric and 33,000 Gas customers within Leon, Wakulla, and Gadsden counties. The gas utility has been recognized nationally for its strong commitment to operational excellence. These recognitions have included the APGA Gold Level System Operational Achievement Recognition, APGA Safety Management Excellence Award and the Public Gas System Achievement Award, as well as APPA's Scattergood Award for "#1 Public Utility".
Job Summary
The position provides Financial and Administrative support to the Electric and Gas Utility operating divisions. This support includes performing financial analysis, projections, process review, and supervising Administrative support staff. During storm situations, this position provides oversight and direction to supplemental support staff. This position requires performing the assigned work activities with a wide latitude for independent action, judgement, and decision making to performing work independently.
Responsibilities:
Supervises professional and administrative staff, processes, and procedures, including monitoring and reporting on operating and capital budgets.
Facilitate and support the development of annual operating and capital budgets and performs regulatory reporting and financial data as needed.
Monitor and report monthly sales and expense data on Electric and Gas funds. Provide accurate capital project data to project managers.
Maintain a database with sufficient history to enable reporting, trend analysis, forecasting and modeling metrics for revenues, expenditures, consumption and pricing.
Supervise staff responsible for day to day payroll and timekeeping duties, financial transaction processing, and purchasing and receiving duties.
Coordinates with managers, supervisors, and peers to produce Department's contribution to the City's Annual Report to Bond Holders.
MINIMUM EDUCATION, SKILLS, KNOWLEDGE, EXPERIENCE and REQUIREMENTS
Finance, accounting, business administration and public administration are preferred degree fields for this position, along with 5 years of relevant experience. A working knowledge of accounting (preferably GASB) is a core skill for this position. Knowledge of governmental, utility, and public policy practices, as well as, FEMA emergency management is preferred.
Individuals in these classifications are:
Considered essential employees during emergency/storm events and must be able to work 16 hours per day for extended periods of time and may be required to be away from their family.
HOW TO APPLY
A completed City of Tallahassee employment application is required. A resume may be attached to the application but will not be accepted in lieu of a completed application. Applicants must apply on-line at https://www.talgov.com/employment/employment.aspx.
If you have any questions, please contact the Human Resources Department at (850) 891-8214
COMPENSATION
The City of Tallahassee offers competitive salary and benefits. In addition to competitive salaries, the City offers a full slate of benefits for its employees including a defined benefit pension plan, City contribution to a 401K plan, cafeteria style benefit offerings including Flexbucks, 12 paid holidays, personal leave, sick leave, and catastrophic leave.
The City of Tallahassee is an Equal Opportunity and Veteran's Preference Employer.
If you have a disability requiring accommodation, as defined by the Americans with Disabilities Act, please contact the City's ADA Coordinator, in the Office of Diversity & Inclusion at (850) 891-8950 or at TLHADA@talgov.com. Preference will be given to veterans and spouses of veterans in accordance with Florida Statues 295.085.