Workforce Analytics and Planning Analyst - JEA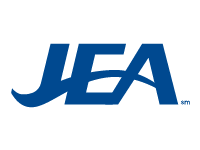 Under limited supervision, the Workforce Analytics & Planning Analyst position is responsible for leading the corporate HR Workforce Readiness initiatives by developing and communicating vital staffing information to the organization's senior leaders, advising them on availabilities and coordinating their desired hiring requests. This is advanced work, maintaining the alignment of talent to the continuously changing organizational structure as well as to the associated financial budgets that support it. This role is also responsible for directing the efforts of the department analysts in research and development of predictive data and information used to advise senior executives when to make timely staffing decisions ensuring the organization sustains its highly technical and specialized workforce.
Work requires in-depth knowledge of the methods, practices, and procedures for headcount planning and forecasting. Guidelines are available but are not completely applicable to the work or have gaps in specificity requiring judgment in interpreting, analyzing and adapting methods, techniques and procedures to specific cases or problems. Solves complex problems within established parameters and identifies and recommends responses to new and unusual circumstances. Completed work is evaluated for technical soundness, appropriateness and conformity with policies and requirements. Regular contact with people in other work groups and frequently with individuals in internal leadership roles is required to plan, coordinate or advise on work efforts.
To view complete description and to apply
visit here
.