2022 Florida Public Power Cybersecurity Summit
---
Wednesday, November 2, 2022
to Thursday, November 3, 2022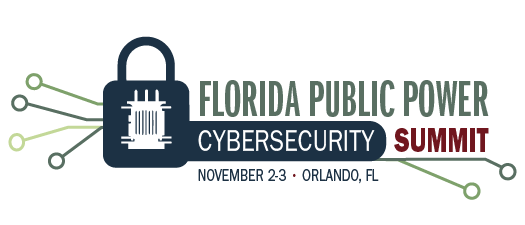 Agenda Attendees Sponsors Exhibitors Prospectus
The Florida Public Power Cybersecurity Summit will bring together municipal and electric cooperative cybersecurity professionals from IT, OT, and management as well as industry-leading experts to discuss information-sharing opportunities, discover tools, grants, and opportunities for municipal entities, improve incident response capabilities, exchange best practices and learn about new trends in cybersecurity.
The event will feature two full days of events, including DOE's Cyber Strike Workshop, general and breakout sessions as well as a trade show exhibition.
Attendee Registration
Before October 7
Ocotber 8 - October 26
On-site
FMEA Municipal Member
$100
$125
$150
FMEA Associate Member
$250
$275
$300

Cancellation Policy
Cancellations and refund requests are subject to a 15% non-refundable administration fee and must be received by FMEA in writing by five (5) business days before scheduled start of event or meeting.

Because of hotel guarantee requirements, no registration refunds will be made after this date. No-shows will not be refunded. All registration and payment information is for FMEA use only and kept strictly confidential.

Cancellations must be made in writing, faxed or e-mailed to: Beth Morris, FMEA, PO Box 10114, Tallahassee, FL 32302-2214 • Fax 850-222-0358 • E-mail: bmorris@flpublicpower.com
Sponsorships
There are opportunities for sponsorship of this key gathering of Florida's municipal electric utilities at Elite, Diamond, Platinum, Gold, Silver and Bronze levels. Each sponsorship package delivers great benefits, such as promotion of your company brand, both in advance of the conference and at the event itself, and much more!                                         *Sponsorship payment is due upon registration. After 14 days if the Sponsorship invoice is still outstanding, promotions of company brand will be taken down until payment has been received.
| | | |
| --- | --- | --- |
| Category | Contribution amount | Number of registrants included |
| Level 3 Support | $10,000 | 4 |
| Level 2 Support | $5,000 | 2 |
| Level 1 Support | $2,000 | 0 |
Trade Show Exhibitors
Trade Show registration includes a 6ft table (with apron and chairs) in the Trade show and two representatives ONLY.
Registration closes October 7, 2022
 
Associate Member

$575

 
Non Member
$775
 
Additional Table Representative
$100
 
Electricity Required at Table

$65 (electricity will be supplied by the hotel to the exhibit table)

 
Wednesday, November 2

8:00a - 5:00p
Registration desk open
9:00a - 4:00p
DOE/INL Cyber Strike Workshop - preregistration required
1:00 - 4:00p
Concurrent session - Utility Cybersecurtity
1:00 - 2:00p
The New Federal laws: Who and What You Need to Know
Introduction to new upcoming laws and reporting for cybersecurity are going to affect your utility.

2:00 - 2:45p

Funding from the IIJA
Panel discussion on what the IIJA is, how funding will work, what the requirements are, and who to work with in order to obtain funds for cybersecurity improvements at your utility.

2:45 - 3:00p

Networking Break

3:00 - 4:00p

Cyberattack Aftermath: Getting Help
Meet the people that are here to support you before, during and after a cyberattack.  Learn who to talk to, what help looks like, and how it can benefit your utility.
4:00 - 6:30p
Energy Connections Trade Show

Thursday, November 3

8:00a - 12:00p

Registration desk open

7:00 - 8:00a

Continental Breakfast

8:00 - 8:45a

Welcome & Introduction
Joint panel on resources

8:45 - 9:45a

Threat Brief
Unclassified foreign and domestic threat briefing
10:00a – 4:45p

Concurrent Tracks

OT Track
IT Track
Management Track

OT Track

10:00 - 10:45a

CyOTE - Methodology for Cybersecurity in Operational Technology Environments
Learn how The Department of Energy is working with energy sector asset owners and operators (AOOs), partners, and INL to develop capabilities for AOOs to independently identify adversarial tactics, techniques, and procedures (TTPs) within their operational technology (OT) environments. CyOTETM seeks to tie anomalies in operations to the TTPs that indicate a cyber-attack. By stringing together multiple techniques in the OT environment, AOOs can identify attack campaigns earlier, with more certainty, and with ever-decreasing impacts.

10:45 - 11:00a

Networking Break

11:00 - 11:45a

Architecting for Detection: Detecting an Adversary Moving from IT to OT

11:45 - 1:00p

Cyber Summit Lunch

1:00 - 1:45p

Virtual SCADA Hacking: Using Partnerships to Test Your Infrastructure
Come listen to how one FMPA member used National Lab resources to replicate their SCADA system and attack it to determine where they can make improvements in their OT cybersecurity.

1:45 - 2:00p

Networking Break

2:00 - 2:45p

Assessing the Balance Between Visibility and Confidentiality

2:45 - 3:00p

Networking Break

3:00 - 3:45p

ICS Threat Landscape Panel

3:45 - 4:00p

Networking Break

4:00 - 4:45p

Ensuring Operational Resiliency in a Contested World

Operating a safe and reliable system has become increasingly complex in the last 10 years.  Gone are the days where logical isolation and security by obscurity could be relied on to ensure safety from cyber threats.  Today's asset owners and operators need new methods tools to meet these challenges while maintain the high standards of reliability that the public and the economy have come to rely on.  This presentation will cover how the landscape has changed over the past 10 years and discuss some ways that owners and operators can engineer resiliency solutions to prioritize activities and reduce these risks.

IT Track

10:00 - 10:45a

Unified IT-OT Risk Assessments
Security is defined by the threat; resilience is the concrete result of your action (or inaction). And the threat is always changing. How do we understand and model the threat's access and impact across our enterprise to give realistic, actionable insights? We will deconstruct real-world ICS incidents, case studies, and exercises to show the process and the results that work.

10:45 - 11:00a

Networking Break

11:00 - 11:45a

Ransomware Trends

11:45 - 1:00p

Cyber Summit Lunch

1:00 - 1:45p

Network Visibility

1:45 - 2:00p

Networking Break

2:00 - 2:45p

Vulnerability Management Disclosure

2:45 - 3:00p

Networking Break

3:00 - 3:45p

IT Threat Landscape

3:45 - 4:00p

Networking Break
4:00 - 4:45p

IR Retainers

Management Track

10:00 - 10:45a

SANS 418/456
Join SANS ICS418 course author Jason Christopher as they walk through the course essential topics on ICS Security for managers, why this course, why now, and how managers with ICS security responsibilities will benefit.

10:45 - 11:00a

Networking Break

11:00 - 11:45a

5 Things to Increase Security Culture

11:45 - 1:00p

Cyber Summit Lunch

1:00 - 1:45p

APPA & CDC
Discussion on the cooperative agreement, Cyber Defense Community, and how to get involved.

1:45 - 2:00p

  Networking Break

2:00 - 2:45p

Cybersecurity Insurance: Are You Really Insurable?

2:45 - 3:00p

Networking Break

3:00 - 3:45p

IT Threat Landscape Track

3:45 - 4:00p

Networking Break
4:00 - 4:45p
Risk and Maturity in an Increasingly Fractured OT World

 
Co-host

Thank you to our sponsors!
Level 3 Support

Level 2 Support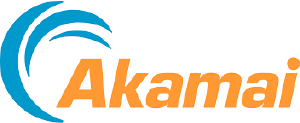 Level 1 Support


---
Hotel Information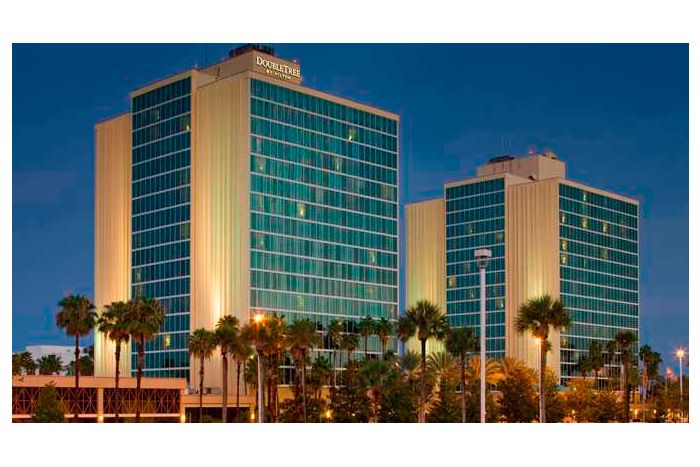 DoubleTree by Hilton at the Entrance to Universal Orlando
5780 Major Boulevard
Orlando, Florida 32819
Tel: 1-800-222-TREE (8733) using the special rate code (EC2) 
FMEA group rate:
$139/night
Hotel registration deadline for reduced FMEA rate is October 12, 2022 or until hotel block is full.
For More Information: