Another $668,000 Pours into Utility Overhaul Effort
Date posted
August 13, 2019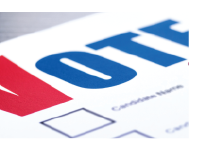 A political committee spearheading a proposed constitutional amendment to overhaul Florida's electric-utility industry received $668,000 in July as it continues to try to get the measure on the 2020 ballot.
The committee Citizens for Energy Choices also spent $766,000 last month, with almost all of the money going toward petition gathering and verification, according to a newly filed finance report. The $668,000 came from the organization Coalition for Energy Choice, Inc. The proposed constitutional amendment calls for wholesale and retail electricity markets to "be fully competitive so that electricity customers are afforded meaningful choices among a wide variety of competing electricity providers." It would establish a right for customers to choose electricity providers and would limit the role of the state's current private utilities. But to get the measure on the November 2020 ballot, Citizens for Energy Choices must submit at least 766,200 verified petition signatures to the state by a Feb. 1 deadline and receive approval of the proposed ballot wording by the Florida Supreme Court.
As of Tuesday, the state had received 386,312 valid petition signatures, according to the Florida Division of Elections website. The Supreme Court is scheduled Aug. 28 to hear arguments on the ballot wording. The proposal has drawn opposition from Attorney General Ashley Moody, legislative leaders, business groups and utilities, who argue it should not be allowed on the ballot. Supporters of the proposal have included Infinite Energy, Inc., NRG Energy, Inc., and Vistra Energy Corp.
Article reposted with permission from The News Service of Florida.