"Building Strong Communities" Awards Presented to Florida Public Power Utilities
Date posted
November 2, 2022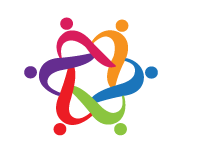 At its annual Energy Connections Conference and Trade Show in Orlando, the Florida Municipal Electric Association (FMEA) today presented 17 Florida public power utilities with "Building Strong Communities" awards. These awards were created to recognize Florida's community-owned public power utilities for their efforts to offer their local communities with extra services and programs that go above and beyond what they normally provide.
Winners were selected for programs and projects that improve the environment, provide community education, collect charitable donations, focus on crime prevention and other special programs, such as lighting ball fields and playgrounds, taking part in community and holiday celebrations, hosting blood drives, recognizing veterans and members of the military, and that strengthen the communities in which they serve.
"The people of public power go all in for their communities and are willing to go the extra mile because they live there, too, and they want their communities to be the best they can be. It is one of the reasons the public power model works so well," said Amy Zubaly, FMEA Executive Director. "We applaud each of today's award recipients for all they do to make their communities stronger and the quality of life better for their family, friends and neighbors."
Receiving a "Building Strong Communities" award were:
Beaches Energy Services
City of Blountstown
City of Bushnell
City of Chattahoochee
City of Leesburg
City of Tallahassee
City of Wauchula
City of Winter Park
Fort Pierce Utilities Authority
Gainesville Regional Utilities
Homestead Public Services
JEA
Keys Energy Services
Kissimmee Utility Authority
Lakeland Electric
New Smyrna Beach Utilities
Ocala Electric Utility
Not-for-profit public power utilities offer many benefits to the communities and customers they serve because they are locally owned, locally controlled and locally operated.