Clark, Passidomo Reappointed to PSC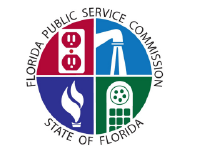 Gov. Ron DeSantis has reappointed Gary Clark and Gabriella Passidomo to four-year terms on the Florida Public Service Commission. DeSantis' office announced the decisions Friday without comment. The appointments will take effect Jan. 2, when the current terms of Clark and Passidomo are scheduled to expire. The Florida Public Service Commission Nominating Council in August sent the names of six candidates to DeSantis. Clark, who previously was a deputy secretary at the Florida Department of Environmental Protection, has been on the commission since 2017.
Passidomo, a former Public Service Commission attorney and a daughter of incoming Senate President Kathleen Passidomo, R-Naples, was appointed to the commission by DeSantis in May 2021. The appointments are subject to Florida Senate confirmation. The five members of the utility-regulatory commission are paid $135,997 a year.