Collins Promoted to CEO of Tampa Electric
Date posted
February 9, 2021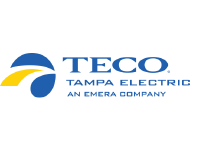 By NSF staff

Archie Collins, the chief operating officer of Tampa Electric Co., will become the utility's chief executive officer in May. Emera Inc., the parent company of Tampa Electric, announced the promotion Tuesday, with Collins succeeding Nancy Tower, who plans to retire. Collins, who will also serve as Tampa Electric president, previously served in leadership posts at Nova Scotia Power, Grand Bahama Power Co. and Emera Caribbean, according to an announcement by Emera.
"Archie Collins is a proven energy leader with deep operational experience who has been playing a key leadership role at Tampa Electric since 2018," Scott Balfour, president and CEO of Emera Inc., said in a prepared statement. "He is the right leader to maintain momentum at Tampa Electric as the team continues its focus on delivering value for customers, reducing carbon emissions, and driving growth at the utility, all while cultivating a strong safety culture and a diverse and inclusive team."
Article reposted with permission from The News Service of Florida.