DeSantis Gets List of PSC Candidates
Date posted
August 30, 2022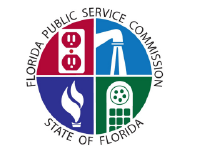 Florida Public Service Commission members Gary Clark and Gabriella Passidomo were among six candidates forwarded Monday to Gov. Ron DeSantis as he prepares to make two appointments to the utility-regulatory panel. Two seats will open in January, when the current terms of Clark and Passidomo expire. They are seeking reappointment. The Florida Public Service Commission Nominating Council interviewed seven candidates Monday for the $135,997-a-year jobs before forwarding six names — the minimum required. Clark, who previously was a deputy secretary at the Florida Department of Environmental Protection, has been on the commission since 2017.
Passidomo, a former Public Service Commission attorney and a daughter of incoming Senate President Kathleen Passidomo, R-Naples, was appointed to the commission by DeSantis in May 2021. Other finalists are Belinda Little-Wood, of Tallahassee, who has been involved in the disaster-recovery industry for more than 15 years; Eileen Vargas, of Jensen Beach, who listed her employer as the financial institution Primerica and indicated she is an "independent contractor;" Gary Adams, of Fleming Island, who has worked as a city manager and a county manager in Florida, Illinois, Ohio and Minnesota; Matilde De Haan, of Lake Worth, who listed her occupation as a senior technology strategist for Fort Lauderdale. Failing to make the cut was Andrew Hoo, an executive director of a non-profit from Davie. The 11-member nominating council is chaired by Sen. Ben Albritton, a Wauchula Republican who is expected to become Senate president in 2024, and also includes Sen. Jim Boyd, R-Bradenton; Sen. Audrey Gibson, D-Jacksonville; Rep. Chuck Clemons, R-Newberry; Rep. David Silvers, D-Lake Clarke Shores; and Rep. Kaylee Tuck, R-Sebring.
Article reposted with permission from The News Service of Florida.