Electrical Engineer - City of Alachua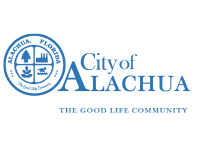 GENERAL PURPOSE
This position is independent professional and technical engineering work in the area of public utilities requiring application of standard engineering principles and procedures. Work is performed under the general supervision of the Engineering Supervisor.
MAIN JOB TASKS AND RESPONSIBILITIES
Collects, evaluates, and interprets data for engineering projects.Defines solution(s) and articulates with Scope of Work.
Electrical system analysis, design, equipment procurement, construction support, and commissioning support related to electrical systems for power distribution applications.
Reviews plans, specifications and detailed costs estimated for changes, additions, and deletions to the applicable area of assignment; i.e. power distribution systems, lighting, communications systems, contributions in aid of construction (CIAC), etc.
Electrical system analysis and design of project power system interconnection to utility power system and associated equipment.
Equipment specifications, procuring, and factory acceptance testing engineered electrical equipment including switchgear, transformers, electrical system control equipment, and various other electrical systems elements as required for project design.
System modeling and calculations including lightning protection, grounding, load flow, voltage drop, short circuit, and arc flash analysis.
Development of construction document packages including required specifications and drawings that will be utilized for bidding and construction.
Smart device, also commonly referred to as intelligent electronic device (IED), integration into electrical systems design.
Protective relaying schemes including development of coordinated relay settings and automation for advanced networked electrical protection systems
Performs complex engineering work requiring application of sound engineering techniques, procedures, and criteria in carrying out a sequence of related engineering tasks.
Exercises judgment in decision making related to selection of engineering alternatives, techniques, procedures, and criteria.
Works independently and in groups to efficiently achieve project goals.
Prepares master plan studies.
Prepares data, reports and cost estimates to assist with departmental budget requests.
Clear, concise and accurate communications skills in both verbal and written.
Performs other related duties as required/assigned.
To view complete description and to apply
visit here
.