FMEA Final Statement Regarding Public Power Restoration Efforts Following Hurricane Idalia
Date posted
September 1, 2023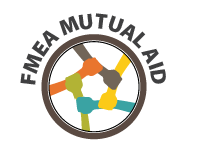 STATEMENT BY: Amy Zubaly, Executive Director, Florida Municipal Electric Association
Within 48 hours of powerful Category 3 Hurricane Idalia making an unprecedented landfall in Florida's Big Bend Region, Florida public power utilities have essentially restored power to all its customers impacted from Idalia. More than 99.99 percent of all Florida public power customers now have electricity.
Peak power outages reported statewide were 288,248 customers and peak outages reported for public power utilities' customers were 42,281.
More than 360 personnel from 58 utilities in Florida and from 13 other states including Alabama, Louisiana, Ohio, Michigan, Kentucky, Oklahoma, Nebraska, Texas, Missouri, Arkansas, Georgia, Tennessee, and Iowa, along with hundreds of contractors and tree crews, assisted with mutual aid efforts in Florida's public power communities.
Some mutual aid crews are being released back to their hometowns, while crews from four Florida public power utilities and 22 public power utilities from six other states are continuing to assist other utilities as they restore power for communities in need.
We greatly appreciate the hard work of our lineworkers and all the mutual aid crews who spent long hours in the heat and humidity to get power flowing back to customers as quickly as they could.