FMEA Update on Governor DeSantis' Safe. Smart. Step-by-Step plan for Florida's Recovery
Date posted
April 30, 2020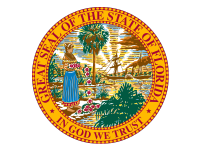 In a highly anticipated press conference Wednesday, Florida Governor Ron DeSantis presented Phase One of his Safe. Smart. Step-by-Step. Plan for Florida's Recovery, which starts Monday, May 4. Phase One applies to all counties within Florida except for COVID-19 hot spots Miami-Dade, Broward and Palm Beach counties. Phase One of the recovery plan includes:
Continued distance learning through the end of the academic year
Senior living facility visits prohibited
Elective surgeries can resume
Restaurants can offer outdoor seating with 6-foot space between tables and indoor dining at 25 percent capacity
Retail stores can open at 25 percent capacity
No changes to bars, gyms, movie theatres, personal services like barbershops
Services and activities deemed essential may continue under existing safety guidelines issued by the CDC and OSHA
Vulnerable populations should continue to remain sheltered at home. Face masks are recommended for all face-to-face interactions where social distancing is not feasible. DeSantis noted that phase one recommends people avoid socializing in groups of more than 10 people "in circumstances that do not readily allow for physical distancing."
Florida's phase one is coordinated with federal guidelines released by President Donald Trump in his April 17 Guidelines for Opening Up America Again. The state will continue to monitor key metrics, including certain benchmarks, COVID-19 infection rates and hospital bed capacity to determine when moving to the next phase is feasible. The Governor stressed that the next steps could take place within weeks, not months.
The Governor issued Executive Order 20-112 with details of the plan and released a Frequently Asked Questions pertaining to the Executive Order. Executive Order 20-111 extends the current executive orders to May 4 related to essential activities and vacation rentals. All relevant documents are linked to and included on the FMEA COVID-19 Resource Page.