FMEA Welcomes Newest Associate Member – July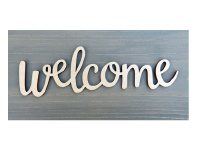 FMEA would like to acknowledge our newest Associate Members: Cindy Miller, LLC and Picket and Associates, Inc. Please always remember the companies who support FMEA and the Florida Public Power community first when you need to purchase goods or service
Cindy Miller, LLC
After 30 years as an attorney at the Florida Public Service Commission, Cindy Miller started her own consulting firm specializing in projects relating to energy, regulation, telecommunications, legislation and local government. Miller is the President of the Southern Chapter, Energy Bar Association, and co-chair of the Florida Bar Public Utilities Law Committee. She is also co-chair of the Florida chapter of the Federal Communications Bar Association. She also served as Inspector General at the Florida Department of Management Services and worked in Washington, D.C. at the U.S. Office of Management and Budget.
For more information, please contact: Cindy Miller at (850) 556-1629 or milcindy@gmail.com.
Connect with Cindy Miller on social media:
LinkedIn: https://www.linkedin.com/in/cindymillerlaw/
Picket and Associates, Inc.
Picket and Associates (www.pickettusa.com) is a privately owned, professional surveying, engineering and aerial mapping firm based in central Florida but operating across eight offices in Florida, Texas, North Carolina and Michigan.
Pickett provides transmission and substation design, project management, surveying, aerial mapping, and LiDAR services to electric utilities. For municipal electric systems, we specialize in services in support of distribution planning and wholesale power supply procurement. Our exclusive combination of in-house engineering and mapping services provides efficiency opportunities to our clients. For over 50 years, clients have recognized Pickett for our vast experience, first-rate service and exceptional safety practices.
For more information, please contact: C. Edward Wisser PE, Principal Engineer at ewisser@pickettusa.com
Connect with Picket and Associates social media:
Twitter: https://twitter.com/pickett_usa
Facebook: https://www.facebook.com/PickettUSA/
LinkedIn: https://www.linkedin.com/company/pickett-&-associates-inc-/
YouTube: https://www.youtube.com/channel/UCf8DmG3KeYlNJ0S3UHcxanQ