TECO Seeks Approval for Solar Projects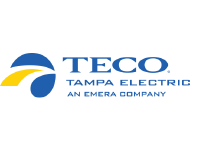 Tampa Electric Co. is asking state regulators to approve adding two solar-power projects in Hillsborough County that would start producing electricity by Jan. 1.
The utility filed a proposal Friday at the Florida Public Service Commission to add a 74.8-megawatt solar project on 500 acres of agricultural land and a 74.5-megawatt project on 603 acres of agricultural land. The request is rooted in a 2017 settlement that dealt with Tampa Electric's base rates.
That settlement allowed the utility to return to the Public Service Commission to seek approval of rate increases to pay for solar projects. The proposal filed Friday follows two other solar-project requests approved by the commission in 2018. The new projects would lead to a nearly $26.6 million increase in rates, according to the proposal.
Article reposted with permission from The News Service of Florida.