FPL Income Up in First Quarter of 2019
Date posted
April 23, 2019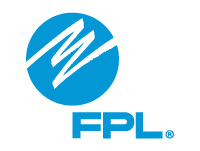 Amid investments in power plants and a larger number of customers, Florida Power & Light saw its net income increase in the first three months of 2019. FPL had net income of $588 million, or $1.22 per share, during the quarter, up from $484 million, or $1.02 per share, during the same period in 2018, according to an earnings report Tuesday from its parent company, NextEra Energy.
In a news release, NextEra said FPL's number of customers increased by about 100,000 from the first quarter in 2018 and pointed to completion of projects such as an FPL power plant in Okeechobee County and solar-energy plants. "FPL's growth over the prior-year comparable quarter was primarily driven by continued investment in the business," the release said.
The news release also included information about Pensacola-based Gulf Power, which NextEra recently acquired. It said Gulf Power had first-quarter net income of $37 million, or 8 cents a share. It said Gulf's average number of customers was "roughly flat" from the same period in 2018 because of the effects of Hurricane Michael. Gulf also has filed a proposal with the state Public Service Commission to recover about $350 million in storm-related costs from customers over five years. "Gulf Power believes that the proposed surcharge strikes an appropriate balance between ensuring timely cost recovery and mitigating customer bill impacts," the news release said. The Public Service Commission could take up the issue next month.
Article reposted with permission from The News Service of Florida.