FPL Says Law Should Short-Circuit Irma Case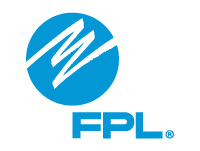 Article reposted with permission from The News Service of Florida.
After Gov. Ron DeSantis last week signed a measure that gave a legal protection to utilities, Florida Power & Light is asking a judge to toss out a class-action lawsuit stemming from power outages in Hurricane Irma.
FPL filed a motion Wednesday in Miami-Dade County circuit court to dismiss the long-running lawsuit. It pointed to part of the new law that says a "utility is not liable for damages based in whole or in part on changes in the reliability, continuity, or quality of utility services which arise in any way out of an emergency or disaster" and gives the Florida Public Service Commission authority to resolve issues about disaster preparedness and response.
"The Florida Legislature enacted this statute to provide that the Public Service Commission has exclusive jurisdiction over public-utility service 'issues' that arise 'in any way' from an emergency or disaster," FPL's attorneys wrote in the motion. "Plaintiffs' complaint in this case directly implicates myriad issues of utility disaster preparedness and response — all of which must be 'resolved' by the PSC — so this court cannot continue to exercise jurisdiction over this case."
Even if the lawsuit is not dismissed, FPL said it should win the case because of the new law.
"By its terms, (the law) renders utilities immune from any action that seeks damages based 'in whole or in part' on loss or impairment of electric services that 'in any way' resulted from an 'emergency or disaster,'" the utility's lawyers wrote. "Plaintiffs' complaint is plainly barred by this provision because it seeks damages based on claims that 'FPL customers experienced prolonged power outages' when 'Hurricane Irma's spiral bands unleashed tropical storm force winds in the South Florida area.'"
The lawsuit, filed in 2017, contends that FPL did not meet obligations to help prevent outages, such as carrying out a storm "hardening" plan, replacing aging poles and adequately clearing vegetation near lines. Irma made landfall in September 2017 in Monroe County as a Category 4 storm and caused widespread damage and power outages as it barreled up the state.
The plaintiffs' attorneys argued in the lawsuit that FPL was "grossly unprepared" for the hurricane and that customers who lost power suffered damages such as lost profits and lost perishable goods and faced expenses. The lawsuit said FPL had collected money from customers to strengthen the power system.
"This case arises from acts and damages that are above and beyond disappointed expectations of the benefit of the bargain," the lawsuit said. "Specifically, the nature of relief sought by plaintiffs flow from FPL's gross negligence and breach of contractual undertaking to replace defective equipment and clear vegetation overgrowth."
The utility has disputed the allegations and cited the Public Service Commission's oversight of utilities.
"FPL has at all times been in full compliance with the requirements of the PSC for vegetation management, pole inspections and replacement, and for all other elements of storm hardening as established by the state agency with the exclusive jurisdiction to establish, monitor and enforce such requirements," the utility's attorneys wrote in a 2018 court document. "Accordingly, there can be no basis for the imposition of liability against FPL on the bases asserted in the amended complaint (the lawsuit)."
A panel of the 3rd District Court of Appeal in March upheld a circuit judge's decision that certified the lawsuit as a class action. FPL has asked the full appeals court to review that ruling.
The new legal protection for utilities was included in a broader disaster-response bill (SB 250) that emerged after Hurricane Ian and Hurricane Nicole caused massive damage last year. The bill received almost-unanimous approval in the Legislature and was signed by DeSantis on June 28.