FPUA to Conduct Customer Survey
Date posted
January 26, 2021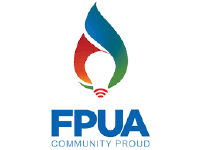 Fort Pierce Utilities Authority (FPUA) will be conducting a customer survey beginning Wednesday, January 27th, 2021, through Sunday, February 28th, 2021. The purpose of this survey is to measure our customer's opinions and levels of satisfaction regarding a variety of topics including COVID-19 response, customer service, field service, and priorities. The online survey link will be available on Wednesday, January 27th, to all customers via our website, www.fpua.com, and our facebook social media platform, www.facebook.com/teamFPUA.
Select customers may also receive an email link. The survey takes only 2-3 minutes to complete. Please take the time to provide us with your feedback. It is vital in helping us understand your concerns and priorities. The results will help guide us in making improvements and decisions that reflect all of our customers' needs.
All survey responses are anonymous and no information will be released that might, in any way, reveal our customer's identity. We are working with GreatBlue Research, Inc., a professional market research firm who developed this survey and provided us guidance.
If you have any questions about the survey, please contact FPUA Customer Service at 772-466-1600, ext. 3900.