Hundreds of Kissimmee Residents Targeted by Utility Payment Scam
Date posted
September 24, 2019
Kissimmee Utility Authority is warning its customers to beware of an active bill payment scam targeting residential customers in Kissimmee.
Since Friday, the utility has received more than 250 reports from customers who have been threatened with service disconnection for unpaid account balances, even though these customers were not behind on their payments. Several customers have fallen victim to the scam.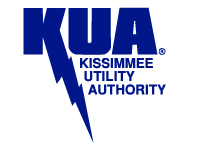 The scammers are using Caller ID spoofing software to misrepresent the source of the phone call, and providing victims with a fake "verification" phone number. These call-back numbers also include exact replicas of KUA's company greetings and hold messaging.
Customers are being warned by the scammers that their service will be shut off immediately unless they purchase a prepaid debit card (i.e. MoneyPak, Green Dot, Reloadit, Vanilla) from an area retailer, load a cash payment, and call back the scammer to provide the card's account and PIN number to release the funds. These prepaid cards are not traceable.
"It's important to remember that KUA will never proactively contact customers to get their credit card, banking or other financial information over the phone," said Susan Postans, KUA's vice president of customer service. "Even if you have a past-due balance that needs to be paid, KUA will always provide a past-due notice in writing before shutting off service."
Here are a few additional tips to consider:
* If you receive a suspicious call, hang up immediately.
* Never provide financial information by telephone unless you made the call.
* Never give a caller cash, prepaid card, wire transfer or any other form of payment that may be difficult to trace.
* Always contact KUA directly using the number on the bill or on the utility's website. Don't call any number the caller gives you.
* If you believe you have been a victim of a scam, please contact KUA and your local law enforcement agency.