JEA Selects Jay Stowe to be Managing Director and CEO
Date posted
November 6, 2020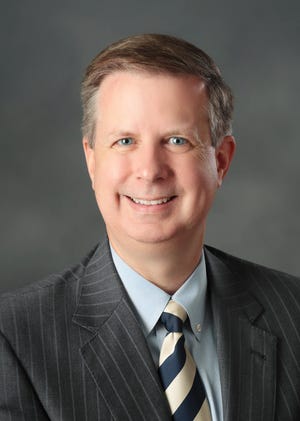 The JEA board of directors selected Jay Stowe to be the utility's new Managing Director and Chief Executive Officer (CEO). Contract negotiations between Stowe and JEA will now commence.
Stowe's selection is the culmination of a five-month search process led by the board, which interviewed Stowe and two other finalists for the top job at its Oct. 27 meeting. Stowe's annual salary and incentive compensation will be determined in pending negotiations, but will not exceed a total of $575,000. He will succeed Paul McElroy, who previously served as JEA's CEO from 2012 to 2018 and returned on an interim basis in May.
Most recently the CEO of Stowe Utility Group LLC in Chattanooga, Tennessee, Stowe has more than 25 years of experience in the utility industry. He also served as a Senior Vice President at Tennessee Valley Authority (TVA), where he was responsible for Resources and Operations Support, and as Vice President of Operations and President and CEO of Huntsville Utilities in Huntsville, Alabama.
Stowe earned a bachelor's degree in civil engineering from North Carolina State University in Raleigh, North Carolina.
"We were faced with choosing between three excellent candidates," JEA Board Chairman John Baker said. "And though it was a difficult choice, we feel confident that under Jay's leadership, JEA will remain a leader in the Jacksonville community and the utility industry at large. Jay is energized, has extensive knowledge and experience, and we stand behind him. We are looking forward to a bright future for JEA."
The board of directors followed a thorough and transparent CEO search process. To find qualified candidates, JEA hired utility industry executive search firm Mycoff Fry Partners LLC on May 26, 2020. The new CEO search began on July 20. Here's the timeline:
July 20: Position posted
Aug. 31: Posting expires
Sept. 7: Resumes and recommendations presented to the search committee
Sept. 14: Semifinalists selected
Sept. 28 - Oct. 2: Search committee interviews
Oct. 5: Deadline for finalists selected for JEA board interviews
Oct. 12-16: Board interviews
Oct. 27: Board will interview three finalists
Early November: CEO selected and contract negotiations to be completed