KUA launches new customer portal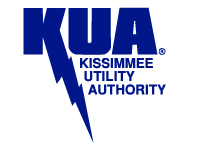 KISSIMMEE — Kissimmee Utility Authority launched its new customer portal, my.kua.com, allowing customers to manage their KUA services through a comprehensive set of tools in a user-friendly dashboard.
The new portal gives customers the ability to view and pay bills, which was previously done through eBill, along with enhancements such as the ability to start, stop and transfer service, make and view payment arrangements and go paperless.
Additionally, the portal enables customers to take complete control of their energy use through tools to help them stay on budget, such as setting up high usage alert notifications and creating historical markers to track how energy efficiency upgrades impact their bill. Customers also now have the ability to track consumption in weekly, daily or 15 minute increments, helping identify potential avenues for reducing costs in their home or business.
The portal is accessible from all desktop and mobile devices, and can be accessed in several languages through a translation tool.
"Now more than ever, we know that energy conservation can greatly impact the bottom line of our customers," said KUA President & General Manager Brian Horton. "We're thrilled to launch this new portal to assist customers with tracking and managing their energy consumption."
KUA customers received instructions via email regarding how to log in to the portal. Customers can also follow the instructions on my.kua.com, or watch our welcome video, here.
KUA customer service representatives are available at 407-933-9800 to answer questions about the portal, you can also reach them in the kua.com chat, or send an email to customerservice@kua.com.
Founded in 1901, KUA is Florida's sixth largest community-owned utility powering 90,000 customers in Osceola County, Florida. For more information, visit www.kua.com.
###
KUA lanza nuevo portal para clientes
KISSIMMEE — Kissimmee Utility Authority (KUA) lanzó su nuevo portal para clientes, my.kua.com, que permite a los clientes administrar sus servicios de KUA a través de un conjunto completo de herramientas en un tablero fácil de usar.
El nuevo portal brinda a los clientes la capacidad de ver y pagar facturas, lo que anteriormente se hacía a través de eBill, junto con mejoras como la capacidad de iniciar y detener el servicio, hacer y ver arreglos de pago y dejar de usar papel.
Además, el portal permite a los clientes tomar el control total de su uso de energía a través de herramientas que los ayudan a mantenerse dentro del presupuesto, como configurar notificaciones de alerta de alto uso y crear marcadores históricos para rastrear cómo las actualizaciones de eficiencia energética impactan su factura. Los clientes ahora también tienen la capacidad de realizar un seguimiento del consumo en incrementos semanales, diarios o de 15 minutos, lo que ayuda a identificar vías potenciales para reducir costos en su hogar o negocio.
Se puede acceder al portal desde todos los dispositivos de escritorio y móviles, y se puede acceder en varios idiomas a través de una herramienta de traducción.
"Ahora más que nunca, sabemos que la conservación de energía puede tener un gran impacto en los resultados de nuestros clientes", dijo el presidente y gerente general de KUA, Brian Horton. "Por eso estamos encantados de lanzar este nuevo portal para ayudar a nuestros clientes a rastrear y administrar mejor su consumo de energía".
Los clientes de KUA recibieron instrucciones por correo electrónico sobre cómo iniciar sesión en el portal. Los clientes también pueden seguir las instrucciones en my.kua.com o ver nuestro video de bienvenida, aquí.
Los representantes de servicio al cliente de KUA están disponibles en el 407-933-9800 para responder preguntas sobre el portal, también puede comunicarse con ellos en el chat de kua.com o enviar un correo electrónico a customerservice@kua.com.
Fundada en 1901, KUA es la sexta empresa de servicios públicos de propiedad comunitaria más grande de Florida que alimenta a 90,000 clientes en el condado de Osceola, Florida. Para más información visite www.kua.com.