Lakeland Electric to increase fuel charge next month
Date posted
August 2, 2022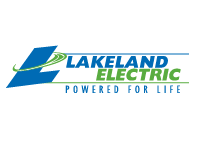 LAKELAND, Fla. (August 1, 2022) - The Lakeland City Commission voted on August 1, 2022, to increase the electric fuel charge for Lakeland Electric customers effective September 1, 2022. The vote followed a staff presentation at the Utility Committee that morning; the committee members unanimously voted to increase the fuel charge to $75.00 per 1,000 kWh.
Several Utility Committee Members cited the need to protect the utility's days of cash on hand, which plays an important factor in the utility's credit rating. The new fuel charge will moderate the reduction of the fuel reserve funds, which were forecast to be depleted by September 2022 due to costs outpacing revenue. The fuel reserve funds are a key component of the utility's days of cash on hand.
The fuel charge will change from 6¢ per kWh to 7.5¢ per kWh. Multiplying the fuel charge by 1,000 kWh, the amount an average residential home utilizes in a month, the cost equals $75.00 per 1,000 kWh for fuel.
The cost of fuel is passed directly to customers. Lakeland Electric makes no profit from the fuel charge.
Lakeland Electric Fuels Manager will present an update on the natural gas market and Lakeland Electric's fuel reserve every month to the Utility Committee while the volatile market continues. Increasing the update frequency allows the utility and committee to react to market fluctuations more nimbly.
Rising fuel costs are a national issue impacting all utilities. High domestic and international demand and pipeline constraints are causing extraordinary natural gas pricing across the country.
Lakeland Electric's financial strategies of natural gas hedging, baseload contracts, and the fuel reserve fund continue to be used to help manage customers' impacts from the volatile market.
The most significant factors for residential customers' electric bills are air conditioners and water heaters. Setting thermostats to 78° during the summer and using a water heater timer can save customers over 17% on monthly bills. Visit LakelandElectric.com for energy efficiency rebates and savings tips.