KUA Releases 2021 Hurricane Preparedness Guide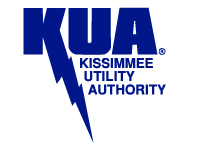 Kissimmee Utility Authority today released its 2021 Osceola Hurricane Handbook, a free comprehensive preparedness guide offered annually to Osceola County residents.
A partnership between KUA, Osceola County, the cities of Kissimmee and St. Cloud, Toho Water Authority, UF IFAS Extension in Osceola County and Positively Osceola, the 40-page handbook includes information on emergency shelters, evacuation routes, generator safety and power outage restoration, COVID-19 safety as well as helpful telephone numbers, a disaster supplies checklist and a tropical cyclone tracking chart.
The handbook can be downloaded in English and Spanish from KUA's website at www.kua.com/storm. Printed copies of the handbook are now available in English and Spanish in our Carroll Street lobby.
"We are so pleased to be able to provide this free resource to the community to aid in their storm preparations every year," said KUA President and General Manager Brian Horton. "As our customers work on their hurricane preparedness, KUA has a team of nearly 300 highly-skilled employees ready to respond at a moment's notice."
To receive a copy of the printed handbook by mail, residents should contact KUA at (407) 933-9838 or by e-mail at hurricane@kua.com. Persons with disabilities who would like to request this information in an alternative format should contact KUA at 407-933-7777 x6513.