KUA Seeks Board Member Applications
Date posted
February 17, 2023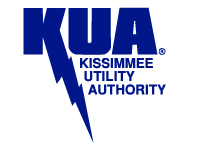 Kissimmee Utility Authority is seeking individuals interested in appointment to the utility's board of directors. Members of the Kissimmee Utility Authority's Board of Directors are non-paid officials who serve as policymakers for the utility. This is a five-year term beginning October 1, 2023. The current outgoing board member is not eligible for reappointment.

Applicants for this seat must be registered voters, reside within Kissimmee city limits, and should demonstrate a successful business or professional management career. This is an opportunity for individuals to contribute their time and efforts to provide for a healthy local economy through a successful local utility system.

If you are willing and able to serve in this capacity, please contact the office of the President & General Manager at 407-933-7777 ext. 6100 to obtain the Board Recruitment application or you may complete and submit the application online at https://kua.com/board. This form along with a resume must be completed and returned by April 21, 2023 at 5:00pm.

It is recommended that all applicants discuss the details of responsibilities associated with this position with the President & General Manager.

Brian Horton
President & General Manager
1701 W. Carroll Street
Kissimmee, FL 34741
407-933-7777—Ext. 6100
KISSIMMEE UTILITY AUTHORITY
BOARD OF DIRECTORS

Founded in 1901, KUA is Florida's sixth largest community-owned utility powering 90,000 customers in Osceola County, Florida. For more information, visit www.kua.com.