KUA Wins Three Awards at National Customer Connections Conference
Date posted
November 15, 2023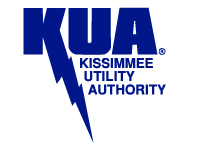 Kissimmee Utility Authority earned a Public Power Customer Satisfaction Award, a Smart Energy Provider (SEP) designation and an Excellence in Public Power Communications Award from the American Public Power Association. The awards were presented this week at APPA's Customer Connections Conference in San Antonio, Texas.
Customer Satisfaction Award
The Customer Satisfaction Award is the result of receiving high marks from customers in the areas of: customer service, field personnel, communication, reliability, value, outage response, innovation, and overall satisfaction.
Winners of Public Power Customer Satisfaction Awards are chosen at gold, silver, and bronze levels based on responses to customer surveys. KUA received a bronze level award for an average rating greater than 80% across the eight categories.
Smart Energy Provider Designation
The Smart Energy Provider (SEP) designation was earned for demonstrating a commitment to and proficiency in energy efficiency, distributed generation, and environmental initiatives that support the goal of providing safe, reliable, low-cost, and sustainable electric service.
The SEP designation, which lasts for two years (December 1, 2023 to November 30, 2025), recognizes public power utilities for demonstrating leading practices in four key disciplines: smart energy program structure; energy efficiency and distributed energy resources programs; environmental and sustainability initiatives; and customer experience. KUA also earned the SEP designation in 2021 and 2019.
Excellence in Public Power Communications Award
KUA earned an Award of Merit in the Web/Social media category for the utility's social media strategy during Hurricane Ian. The entries are judged in three categories: Print & Digital, Web & Social Media, and Video. Awards were given to those that showed ingenuity and creativity in telling their stories through outstanding copy, design, financial data presentation, graphics, social media engagement, video editing, and web layout and interactivity.
Sixty-seven public power electric utilities and utility organizations earned Excellence in Public Power Communications Awards from the American Public Power Association.