Panhandle city seeks review of FPL rates
Date posted
March 16, 2022
News Service of Florida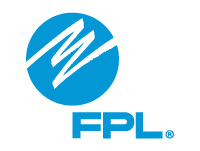 TALLAHASSEE — The Panhandle city of Milton is asking the state Public Service Commission to take another look at Florida Power & Light's rates after customer bills jumped this year.
City Manager Randy Jorgenson wrote a letter last week to the commission that pointed to base-rate increases approved in October and additional fuel costs approved in December. FPL and other utilities have grappled with higher-than-expected natural gas prices, which are passed along to customers.
"I request that the PSC, as the entity with exclusive jurisdiction to set rates for investor-owned utilities, review the FPL rate structure to ensure rates are 'fair and reasonable' as required by (a section of state law)," Jorgenson wrote in the letter posted Tuesday on the commission website. "I request that the PSC require FPL to address inadequacies in fuel diversity and fuel supply reliability that at least in part resulted in exorbitant utility bills for FPL customers."
The base-rate plan included integrating the rates of FPL and the former Gulf Power after a merger. As part of the transition, former Gulf customers in Northwest Florida pay more than FPL customers in other areas and more than customers of Duke Energy Florida and Tampa Electric Co.
"It is fundamentally unfair for FPL customers formerly served by Gulf Power to suffer from the highest utility costs of any investor-owned utility in Florida," Jorgenson wrote. "The customers –- our citizens, friends and neighbors –- had virtually no voice and no representation."
Article reposted with permission from the News Service of Florida.