PSC Signs Off on TECO Solar Projects
Date posted
October 18, 2019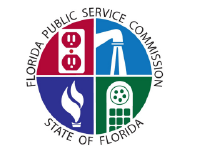 Tampa Electric Co. received state approval Thursday for two large solar-power projects in Hillsborough County, part of a multi-year plan to build solar facilities.
The Florida Public Service Commission signed off on a 74.8-megawatt project and a 74.5-megawatt project, with both expected to begin operating in January. "TECO's expanded use of solar power continues to improve its fuel diversity and sustainability, which is good for the economy, as well as the environment," Public Service Commission Chairman Art Graham said in a prepared statement after the approval.
The projects are rooted in a 2017 settlement that dealt with Tampa Electric's base rates. That settlement allowed the utility to return to the Public Service Commission to seek approval of rate increases to pay for solar projects. The cost of the projects approved Thursday translates to about $1 a month for residential customers who use 1,000 kilowatt hours of electricity, a common industry standard, according to the Public Service Commission.
The commission also approved two phases of Tampa Electric solar projects in 2018 and is expected to consider another phase. Nancy Tower, president and chief executive officer of the utility, called the solar-power expansion a "win for our customers and a win for the environment." The state Office of Public Counsel, which represents consumers in utility issues, supported approval of the projects Thursday.
Article reposted with permission from The News Service of Florida.