PSC Staff Opposes Disconnection Moratorium
Date posted
October 1, 2020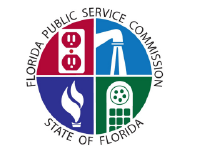 By NSF Staff

The Florida Public Service Commission should reject a proposal that seeks at least a 90-day moratorium on election-service disconnections because it is "neither necessary nor the best course of action at this time," commission staff members recommended Thursday.
The commission is scheduled Tuesday to take up a proposal filed on behalf of the League of United Latin American Citizens of Florida and two utility customers to use an emergency rulemaking process to impose the moratorium. Backers of the proposal point to job losses and other financial problems caused by the COVID-19 pandemic. But Florida Power & Light, Gulf Power, Duke Energy Florida and Tampa Electric Co. filed documents at the commission this week objecting to the moratorium and pointing to numerous steps, such as payment plans, that they have taken to help customers avoid disconnections.
Commission staff members issued a 14-page recommendation Thursday that made similar arguments. "Both the commission and the investor-owned electric utilities have been actively engaged in meeting the unique challenges caused by the COVID-19 pandemic, including the issue of disconnection of customers for non-payment of bills," the recommendation said. "Staff believes that petitioners' proposed emergency rule is unnecessary and could result in unintended, detrimental consequences to customers."
Article reposted with permission from The News Service of Florida.