Public power utilities restore power in wake of Tropical Storm Isaias
Date posted
August 5, 2020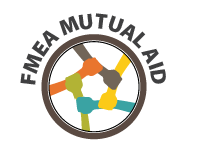 Public power utilities on August 4 made steady progress in restoring power in the wake of Tropical Storm Isaias, which made landfall as a hurricane in North Carolina and subsequently became a tropical storm.
The Weather Channel on Aug. 4 said that Isaias "will race northward near the East Coast through late Tuesday with damaging winds, flooding rainfall and tornadoes."
It said that Isaias made landfall as a Category 1 hurricane at 11:10 p.m. EDT Monday near Ocean Isle Beach, North Carolina, with maximum sustained winds of 85 mph.
Electricities
Electricities said in an Aug. 4 tweet that it continues to support its public power communities as it assesses damages from Isaias. Electricities pointed to the outage map on its website to view the latest information it has related to outages.
ElectriCities is a not-for-profit membership organization of municipally owned electric utilities that are spread across North Carolina, South Carolina, and Virginia.
City of New Bern
The City of New Bern, N.C., on Aug. 4 reported that as of 9:00 a.m., approximately 3,000 customers had their power restored, thanks to utility crews and mutual aid from the City of Statesville and City of High Point.
In a subsequent update, the city reported that as of 11:30 a.m., approximately 246 customers were without power.
Fayetteville PWC
North Carolina's Fayetteville Public Works Commission (PWC) set up a webpage dedicate to information related to Isaias including regular power restoration updates and a number of resources related to storm preparation and power restoration.
Greenville Utilities Commission
Another public power utility in North Carolina, Greenville Utilities Commission provided power restoration updates on its homepage.
In a 10:30 a.m. update, the utility noted that crews were continuing to work to restore service to customers, with 1,972 outages as of that time.
Santee Cooper
On Aug. 3, South Carolina's Santee Cooper noted that it was preparing for a potential landfall with crews staged and on standby to begin restoring any power outages as soon as it was safe to do so.
In addition to its own crews, Santee Cooper noted that it had contract tree, line and helicopter crews ready to assist with restoration as needed to our transmission and distribution systems, and its storm centers and Call Center were fully staffed.
On Aug. 4, Santee Cooper, the state-owned public power utility in South Carolina, provided regular updates on power restoration efforts throughout the day.
During the afternoon of Aug. 4, Santee Cooper said it was nearing full restoration of power to customers and would return to normal operations at 4 p.m. Aug. 4.
"As of noon Tuesday, we are wrapping up restoration to just a handful of customers, down from our peak of 7,897 customers without power as the center of the storm passed by last night," said Mike Poston, Chief Customer Officer. "Santee Cooper teams were prepared and able to work through the night, which reduced the duration of those outages and helped us get close to normal so quickly."
Santee Cooper's transmission system held up well, with no sustained outages, it noted. Two momentary outages briefly impacted delivery points for the City of Georgetown, Santee Electric Cooperative and Santee Cooper retail territory. Crews were conducting aerial inspections Aug. 4 of the transmission lines from Georgetown to the North Carolina border, to check for any potential remaining issues.
Santee Cooper's retail offices in Moncks Corner and Myrtle Beach remained open for normal business hours Aug. 3-4. The Call Center is staffed to receive any additional reports as customers who were away return home and discover power outages.
Santee Cooper said it had released most of its contract crews so that they can be available to help with power restoration in other states impacted by Isaias.
FMEA prepared for Isaias prior to landfall
Prior to its make landfall, Florida was in the potential trajectory of Isaias so Florida Municipal Electric Association took a number of steps to prepare Isaias.
FMEA utilized its social media channels to provide updates on Isaias and guidance on what actions state residents could take to prepare. In a July 30 tweet, FMEA urged "all Floridians to monitor the storm and stock disaster supply kits."
In a July 31 tweet, FMEA noted that Florida public power utilities were preparing for potential severe weather. "Review your disaster plan, including new pandemic safety measures & complete your emergency supply kit. Prepare for the possibility of power outages, & stay safe," FMEA said.
While there were power outages in Florida from the storm, they were not substantial.
In an April Q&A with the American Public Power Association's Public Power Daily, Amy Zubaly, Executive Director of FMEA, detailed how FMEA is taking a number of steps to ensure that planning for the upcoming hurricane season is not disrupted by the ongoing COVID-19 pandemic.