Regulators Urged to Approve Duke Storm Plan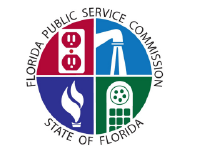 The state Public Service Commission should approve a proposal that would lead to Duke Energy Florida using $223.5 million in federal tax savings to pay costs related to Hurricane Michael and to replenish a storm reserve, commission staff members recommended Thursday.
The commission is scheduled to take up the issue during a June 11 meeting. Utilities in the past have typically been allowed to tack extra charges onto customers' bills to pay the costs of restoring power and rebuilding electric systems after hurricanes. Duke is seeking to recoup costs and replenish a storm reserve after October's Hurricane Michael caused major damage to part of the utility's service area in Northwest Florida. Instead of adding extra charges to customers' bills, the utility has proposed using money from a 2017 federal tax overhaul to cover the storm-related costs. The tax overhaul, in part, lowered the corporate income tax rate from 35 percent to 21 percent, creating savings for companies such as Duke.
If the tax savings were not used to cover the storm costs, they could be passed through to customers on monthly electric bills. The Public Service Commission this month also approved a settlement agreement that allows Duke to use tax savings to cover costs related to 2017's Hurricane Irma and Hurricane Nate.
Article reposted with permission from The News Service of Florida.