TECO Power Plant Project Backed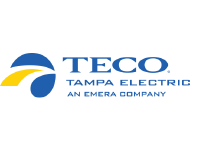 An administrative law judge Thursday recommended a key approval for a Tampa Electric Co. power-plant project that includes shifting to a greater use of natural gas to generate electricity. Judge Francine M. Ffolkes issued an 88-page recommended order that said Gov. Ron DeSantis and the Florida Cabinet should approve Tampa Electric's plans at the Big Bend Power Station in Hillsborough County.
DeSantis and the Cabinet serve as a state siting board that weighs whether to approve power-plant projects. Under the Tampa Electric plan, one old generating unit, known as Unit 2, at the Big Bend site would be shut down in 2021. Another old unit, known as Unit 1, would be upgraded as a natural-gas plant, eliminating the use of coal in the unit. The upgraded plant would begin operating in 2023. In announcing the project last year, Tampa Electric said Unit 1 and Unit 2 were originally built to burn coal and that the utility later added natural gas as a secondary fuel. In 2017, 67 percent of Tampa Electric's power was generated with natural gas and 24 percent came from coal, the announcement said.
That would shift to 75 percent generated by natural gas and 12 percent from coal in 2023. The project was pegged as costing $853 million. The Sierra Club objected to the project because of concerns about emissions of greenhouse gases that worsen climate change. But Ffolkes said the project would reduce emissions when compared to the current operation of the two units. "The modernization project is projected to result in significant reductions in emissions compared to the continued operation of Units 1 and 2 firing either coal or natural gas as a primary energy source," Ffolkes wrote.
Article reposted with permission from The News Service of Florida.