Reminder from Ocala Electric Utility about utility scams
Date posted
August 3, 2022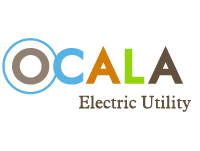 OCALA, Fla. (August 3, 2022) – There has been an increase in utility payments and door-to-door scams across the country and in our own community. Ocala Electric Utility (OEU) reminds customers to maintain their awareness of potential scams and know what to do.
As these occurrences are on the rise, OEU offers the following tips to keep customers safe:
OEU will never call its customers demanding payment using any prepaid cards, debit cards, or gift cards.
OEU will never call, email, or appear unannounced at customers' doors selling energy-saving products or information.
OEU does not request financial information to issue refunds.
OEU does not cut power to customers after hours.
###