Retired KUA President Honored with National Public Power Service Award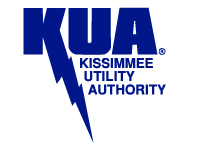 Retired Kissimmee Utility Authority president and general manager Jim Welsh was honored Tuesday by the American Public Power Association for his service to the association.
APPA presented its Harold Kramer-John Preston Personal Service Award to Welsh as part of its national conference in Austin, Texas.
Welsh retired on March 31 after leading the utility for more than 36 years.
APPA initiated the award in 1959 in honor of Harold Kramer of Loup River Public Power District in Columbus, Nebraska, who played a leading role in the formation of APPA and served as its first executive secretary and general manager from 1941 to mid-1942. In 1969, the APPA board of directors changed this award to also honor John Preston of Loup River Public Power District, first vice president of APPA.
Welsh served on the APPA board of directors from 1997 to 2003, and is a past recipient of APPA's James D. Donovan Individual Achievement Award.