Seven Apply for KUA Board
Date posted
April 27, 2020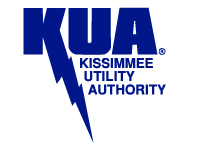 Seven Kissimmee residents have submitted applications to fill an upcoming vacancy on the Kissimmee Utility Authority board of directors. The deadline for completed applications was April 24.
The outgoing director, Kathleen Thacker, has served two terms and is not eligible for reappointment.
Applicants must be registered voters, reside within Kissimmee city limits, and should demonstrate a successful business or professional management career.
The applicants are:
MARIE JEAN BAPTISTE is a business manager at Dillard's and a three-year resident of Kissimmee. She holds a master's degree in public administration from the Keller Graduate School of Management and a bachelor's degree in fashion retail management from the Art Institute of Tampa. She holds three human resources certifications.
CATALIN CRUZ is a senior human resources leader and a 21-year resident of Kissimmee. She is the former human resources director of Florida Hospital DeLand. She holds a master's degree in human resource management from Troy University, a bachelor's degree in criminology from the University of South Florida, and is a graduate of the Criminal Justice Academy of Osceola. She is a past volunteer with Big Brothers Big Sisters.
CRYSTAL HARRIS is an accountant and partner with Strombeck Consulting CPAs and a three-year resident of Kissimmee. She holds accounting and business management degrees from the University of Miami, and a master's degree in taxation from Nova Southeastern University. She is a volunteer 6U girls softball coach.
MICHAEL KUREK is a certified public accountant and managing associate with Anser Advisory. He is a 10-year resident of Kissimmee and holds both a master's degree in accounting and bachelor's degree in business administration from Stetson University. Kurek is a former comptroller and investment manager with Osceola County. He serves on the board of trustees of Peace United Methodist Church and is an active Habitat for Humanity volunteer.
CARLOS RODRIGUEZ is owner of Osceola Developmental Center, Inc. in Kissimmee. A veteran of the U.S. Army, he is a 22-year resident of Kissimmee. He holds a math and science degree from the University of Turabo in Puerto Rico and a master's degree in education from Ana G. Méndez University in Orlando.
RAYMOND SANCHEZ is a surgical technologist lead at Osceola Regional Medical Center. He is a certified surgical technologist and holds an associate's degree from Anthem College. He is the former trauma coordinator for Osceola Regional's Department of Surgery. He is a voting precinct volunteer and a 28-year resident of Kissimmee.
HENRY THACKER is a construction project manager with Balfour Beatty. He holds a bachelor's degree in building construction from the University of Florida and is a 20-year resident of Kissimmee. He currently serves on the Board of Adjustments for the City of Kissimmee, as well as the boards of Osceola Arts, Silver Spurs, Osceola County Library and Young Professionals of Osceola County.
The KUA board will interview the applicants at its regular meeting on July 8 and send three recommended applicants to the Kissimmee City Commission for second interviews and final appointment. The candidate appointed by the city commission will be sworn in at the board's October meeting.
Founded in 1901, KUA is Florida's sixth largest community-owned utility powering 80,000 customers in Osceola County, Fla. For more information, visit https://kua.com.