Short-circuited Utility Measure Tab: $5.75 Million
Date posted
January 13, 2020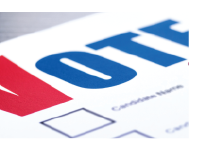 By: NSF Staff
Backers of overhauling the state's electric utility industry had raised --- and spent --- about $5.75 million before the Florida Supreme Court blocked their proposed constitutional amendment last week, according to a newly filed finance report. The political committee Citizens for Energy Choices, which hoped to put the amendment on the November ballot, raised $226,000 last month, bringing its overall total to $5,758,180 as of Dec. 31. It also had spent $5,749,247, the report filed at the state Division of Elections shows.
Almost all of the money came from a non-profit organization known as the Coalition for Energy Choice, Inc. The proposed constitutional amendment called for creating a "competitive" electricity market that would have made dramatic changes in the heavily regulated industry in which much of the state receives electricity from Florida Power & Light, Duke Energy Florida, Tampa Electric Co. and Gulf Power. But the Supreme Court last week unanimously blocked the proposal, saying ballot wording would be misleading to voters. State leaders, business groups and utilities had fought the measure.
Article reposted with permission from The News Service of Florida.