Tampa Electric CEO Plans to Step Down
Date posted
September 24, 2020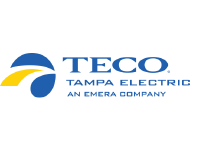 Nancy Tower, president and chief executive officer of Tampa Electric Co., will retire in mid-2021, the utility's parent company, Emera Inc., announced Thursday. Tower was named president and CEO in 2017 after serving as Emera's chief corporate development officer. She joined Emera in 1997, according to the Tampa Electric website. Thursday's announcement said a "rigorous recruitment process" to find a successor will start this fall.
"Nancy has had an impressive career at Emera, and she has been a key part of Emera's growth story," Scott Balfour, president and chief executive officer of Emera, said in a prepared statement. "Tampa Electric is a growing and dynamic utility that we believe will attract the highest caliber candidates both internally and externally. The successful candidate will work with the strong leadership team to continue to advance Tampa Electric's strategy, as the utility works to deliver cleaner, affordable and reliable energy to its customers." Tampa Electric has about 780,000 customers in west-central Florida.
Article reposted with permission from Public Power Daily.