TECO Extends Suspension of Disconnects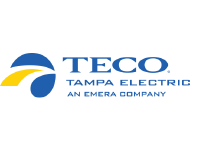 Tampa Electric Co. and TECO Peoples Gas said Thursday they have extended through July a suspension of service disconnections when customers do not pay bills. The companies, which are subsidiaries of Emera, Inc., initially suspended disconnections in March as the coronavirus hit the state.
The virus caused businesses to shut down or scale back and spurred massive job losses. While they have suspended disconnections for non-payment, the companies said in a news release Thursday that they are encouraging customers to pay what they can afford to avoid accumulating large balances.
"We are committed to continuing to doing the right thing for our customers, which is why we've been working to help residential and commercial customers who are experiencing unexpected financial hardship," Nancy Tower, president and chief executive officer of Tampa Electric, said in a prepared statement. "We hope the temporary extensions that we offered over the past several months have helped relieve some of the pressure."
Article reposted with permission from The News Service of Florida.