Three Outgoing Lawmakers Seek PSC Post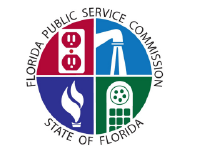 By Jim Saunders
Three Republican lawmakers who will leave office in November, including former Senate President Tom Lee, have applied for an opening on the Florida Public Service Commission.
Lee, Rep. Holly Raschein and Rep. Mike La Rosa were among seven hopefuls who had submitted applications as of Tuesday morning for the $132,036-a-year position on the panel that regulates utilities, according to the Florida Public Service Commission Nominating Council.
The position is available because Commissioner Donald Polmann's four-year term is slated to expire in January. Polmann has submitted an application seeking reappointment by Gov. Ron DeSantis. The application deadline was set for 5 p.m. Tuesday.
Raschein, R-Key Largo, and La Rosa, R-St. Cloud, will leave the House in November because of term limits. But Lee, R-Thonotosassa, made a splash last month when he announced he would leave the Senate two years before his term ends.
Lee, a longtime lawmaker who served as Senate president from 2004 to 2006, considered running this fall for Hillsborough County clerk of court. But he said he decided against seeking the local office, at least in part because his wife, Florida Secretary of State Laurel Lee, and daughter are in Tallahassee.
In his application for the Public Service Commission post, which was dated Monday, Lee pointed to his experience in the Legislature and in business.
"Over time, I have worked on a myriad of complex public policy matters which are relevant to the jurisdiction of the FPSC," the application said. "I have experience in negotiating complex questions of public policy. I possess the capacity to assimilate Florida statutes and rules of procedure, I am familiar with the ethical obligations of public service and I have extensive experience problem solving in a collegial body."
Lee also cited the fact that his wife and daughter are in Tallahassee and that his son has been admitted to Florida State University, saying he would "be accessible to the FPSC on a full time basis and will have no logistical obstacles that would preclude me from fully immersing in my duties as a commissioner."
Raschein and La Rosa have held leadership posts in the House, with Raschein currently serving as chairwoman of the House Agriculture & Natural Resources Appropriations Subcommittee. In her application, dated June 23, she wrote that no other "agency in Florida has more impact on the lives of every Floridian than the PSC."
"Every decision --- whether it be related to water, electric rates, gas, or telephone --- has a financial impact on the consumer," she wrote. "As a legislator, 1 understand the challenge of balancing competing interests: listening to both sides, carefully weighing the evidence, conducting my own analysis of an issue, and then making the right determination based on facts before me. As a commissioner, 1 will work diligently to strike the right balance between protecting the interest and needs of the consumer while ensuring that Florida's utilities can earn a reasonable rate of return."
La Rosa, meanwhile, chairs the House Commerce Committee and pointed in his application, dated June 24, to working on issues related to energy, infrastructure and the Public Service Commission.
"Included among these was HB 7109 (2015), which brought term limits of commissioners, customer transparency and better access for citizens across the state," La Rosa wrote, referring to a 2015 law that made a series of changes, including limiting Public Service Commission members to three consecutive terms.
Polmann, an engineer, was appointed to the commission by then-Gov. Rick Scott for a term that started in January 2017. Other applicants as of Tuesday morning were Jonathan Shaw, a principal hydrogeologist for the South Florida Water Management District; Zachary Coates, an accountant and retired FBI special agent; and Erick Hamilton, a transportation security officer with the federal Transportation Security Administration.
After the application deadline, the Florida Public Service Commission Nominating Council will interview candidates and recommend finalists to DeSantis. The 12-member council includes six legislators, with Sen. Kelli Stargel, R-Lakeland, serving as chairwoman, and Rep. Bryan Avila, R-Miami Springs, serving as vice chairman.
Other lawmakers on the nominating council are Sen. Kathleen Passidomo, R-Naples; Sen. Bobby Powell, D-West Palm Beach; Rep. Mike Grieco, D-Miami Beach; and Rep. Tom Leek, R-Ormond Beach, according to the council website. One seat on the council is vacant.
Article reposted with permission from The News Service of Florida.