Two Groups Back FPL Rate Settlement
Date posted
August 25, 2021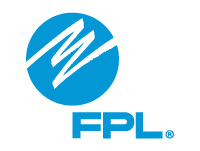 Two more organizations have signed on to a proposed settlement that would lead to Florida Power & Light raising base electric rates and expanding solar energy. Vote Solar and The CLEO Institute, which have taken part in the rate case at the Florida Public Service Commission, joined the proposed settlement, according to a document filed Tuesday at the commission. FPL announced Aug. 10 that it had reached agreement with the state Office of Public Counsel, which represents consumers; the Florida Retail Federation; the Florida Industrial Power Users Group; and the Southern Alliance for Clean Energy.
The proposal would lead to a $692 million increase in base electric rates in January and another increase of $560 million in 2023, with additional increases in 2024 and 2025 to pay for solar projects. Some other parties in the case, however, have objected to the proposed settlement. Opposition has come from the League of United Latin American Citizens of Florida; the Environmental Confederation of Southwest Florida; Florida Rising; Floridians Against Increased Rates, Inc.; and Palm Beach County customers Daniel and Alexandria Larson. The Public Service Commission is scheduled to begin a hearing on the proposed settlement Sept. 20.
Article reposted with permission from The News Service of Florida.