Update on OUC'S COVID-19 Response
Date posted
March 26, 2020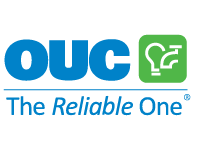 At OUC—The Reliable One, our highest priority is ensuring safe, reliable delivery of essential electric and water services for our customers and our community. This has been our promise for nearly 100 years and during this COVID-19 pandemic, it's more important than ever.
Below is how we're enhancing our operations and adapting as our community works together to persevere through this time.
Help for Customers
We understand that many customers are facing unexpected financial hardships. To help:
On March 13, service disconnections due to nonpayment were suspended until further notice. This includes our PowerPass, pay as you go, customers.
On March 16, fees for late payments were waived.
Customers should sign up for Proactive Alerts by texting REG to 69682 (myOUC) and visit my.OUC.com for information and most service transactions. Those who are unable to self-serve can still call Customer Service at 407.423.9018.
We are working with customers on payment arrangements. We are encouraging them to pay what they can to avoid building up large balances that will be more difficult to pay off later.
As temperatures are heating up and customers are spending more time inside their home, we encourage them to follow simple home energy efficiency tips to keep their bill in check. Find these tips at OUC.com/hotweather.
FREE in-home energy efficiency audits are temporarily suspended to practice safe social distancing. However, auditors are available to speak with customers over the phone. Customers can call Customer Service at 407-423-9018 to schedule an appointment.
We are also cautioning our customers to be aware of scammers who will try to take advantage of them during this unusual time. Reminders have been sent to reiterate that OUC will never ask for your personal information over the phone or demand payment using money orders or gift cards.
OUC Operations
OUC power plants, electric and water services, dispatch and call centers, are staffed, ensuring dependable service to customers.
As first responders, we will continue to respond to power outages and other emergencies.
During this time, should someone see a member of our team working in the field, we ask you to keep a safe distance.
More information is available at ouc.com/coronavirus-monitoring.