Cesar Calvet Appointed OUC Board President
Date posted
February 14, 2019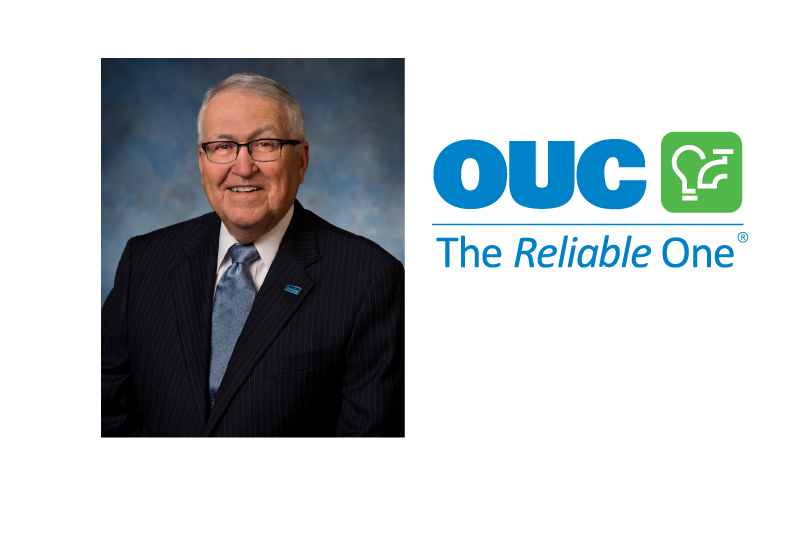 Cesar Calvet has been unanimously appointed president of the Orlando Utilities Commission (OUC) Board, effective January 22, 2019. Calvet joined the Board in January 2016, and has since held the positions of Commissioner, Second Vice President and, most recently, First Vice President.

During Calvet's time on the Board – comprised of five Commissioners including the City of Orlando Mayor – OUC has maintained its hold as the most reliable electric utility in Florida, continued to offer affordable electric and water rates and added a variety of new products and services to satisfy ever-expanding customer expectations. The utility has also increased its renewable energy portfolio with the addition of a 13-megawatt (MW) community solar farm and announced a partnership with 11 fellow municipal utilities to bring 223.5 MW of solar to Central Florida by 2020, with OUC as the largest tenant, purchasing 108.5 MW.

Calvet is the former President of Banco Latino of CNL Bank. Previously, he had a 37-year career at SunTrust Bank, rising to Senior Vice President/General Manager.
He has a long history of public service in Central Florida. He is past Chairman of the Greater Orlando Aviation Authority, past President of the Hispanic Chamber of Commerce and has served on numerous boards including the Orlando-Orange County Convention and Visitor's Bureau, the Economic Development Commission of Metro Orlando, and the Florida Housing Finance Corporation.
Calvet came to the United States in 1961 as a participant of the Pedro Pan program for young Cuban exiles. He graduated from Bishop Moore Catholic High School and earned an associate degree from Valencia College and a bachelor's in business administration and economics from Rollins College.