Commissioner Nikki Fried Announces Launch of Florida Advisory Council on Climate & Energy
Date posted
February 25, 2020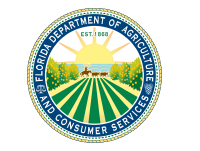 Agriculture Commissioner Nicole "Nikki" Fried announced the launch of the new Florida Advisory Council on Climate & Energy (FACCE). This committee of energy and climate professionals will advise the Commissioner and the Office of Energy in the Florida Department of Agriculture and Consumer Services on modernizing energy and climate policies, diversifying energy sources, increasing energy efficiency, and creating solutions for Florida's energy and climate future.
"Florida faces the nation's greatest risk of extreme heat and flooding, increasingly frequent and devastating hurricanes, and destabilizing weather reshaping our lands, waters, farms, and cities. I believe we can best address these issues by bringing all stakeholders to the conversation," said Commissioner Nikki Fried. "I'm proud to convene this diverse group of experts that will explore innovative solutions to one of the greatest challenges of our generation. From academic institutions to consumer advocates and environmental organizations to utilities, everyone has a seat at our table, and a stake in the fight against the climate crisis."
Commissioner Fried first announced the creation of FACCE in October during the department's Florida Energy & Climate Summit in Tampa. The 26-member committee will advise on a broad range of energy industry issues like energy conservation, renewable energy, climate change, sea-level rise, and alternative vehicle technologies, as well as perspective on the findings of the FDACS Florida Energy and Climate Plan.

"Sierra Club is glad to see that Commissioner Fried is convening the Florida Advisory Council on Climate and Energy," said Susannah Randolph, Senior Campaign Representative for Sierra Club's Beyond Coal Campaign in Florida. "We must make sure that a variety of perspectives are included, especially those most impacted as we address the future of energy for our state and the growing urgency of climate change."
"As the largest energy provider in the state and a global leader in clean energy, we believe in the importance of planning for the future," said Mark Bubriski, Director of State Regulatory Relations for NextEra Energy, the parent company of Florida Power & Light (FPL) and Gulf Power. "FPL has long been a champion of looking to the horizon and making long-term investments – it's why we're able to deliver power today that's among the cleanest and most reliable in the country for a price that's more than 30 percent below the national average. It's also why we're adding more than 30 million solar panels by 2030 and continuing to strengthen one of the nation's smartest, most storm-resilient energy grids. We can never stop preparing for tomorrow, and the FACCE committee will provide an important forum to bring stakeholders together for constructive discussions about Florida's future."
"The American Association of Blacks in Energy Florida Chapter appreciates the opportunity for one of our members, Berdell Knowles, to serve on the Florida Advisory Council on Energy & Climate. Knowles plans to provide deliberative input as the FDACS Office of Energy continues its quest in shaping Florida's energy and climate policy," said Kathy Judkins, Florida Chapter President of the American Association of Blacks in Energy.
The membership of the Florida Advisory Council on Climate & Energy includes:
Florida Energy Systems Consortium
Dr. David Norton, Director of Florida Energy Systems Consortium and Vice President of Research, University of Florida
Community Colleges
Dr. Amy Albee-Levine, Dean of Workplace Development, Lake Sumter Community College
Florida City or County
The Honorable Janet Long, Commissioner, Pinellas County Board of County Commissioners
Megan Houston, Director, Palm Beach County Office of Resilience
Clean Cities Coalition
Doug Kettles, Director, Central Florida Clean Cities Coalition
Workforce Development
Luis Nieves-Ruiz, Economic Development Manager, East Central Florida Regional Planning Council
Consumer Advocate
Frank Stewart, Manager, FLFM Stewart & Company
Business/Economic Development
Steve Chriss, Director of Energy Services, Walmart
Rural
The Honorable Matt Surrency, Mayor, City of Hawthorne
Agriculture
Andrew Sauber, Director of Corporate Sustainability, Florida Crystals
Environmental Community
Emily Gorman, Sierra Club Organizing Representative and Miami Climate Alliance Steering Committee Chair
Temperince Morgan, Executive Director, The Nature Conservancy in Florida
Susannah Randolph, Senior Campaign Representative, Sierra Club Beyond Coal Campaign
Investor Owned Utility
Mark Bubriski, Director of State Regulatory Relations, NextEra Energy
Municipal Utility
Luz Aviles, Vice President of Customer Experience & Sales, Orlando Utilities Commission
Co-operative Utility
Tony Guillen, Director of Engineering & Operations, Talquin Electric
Water Management
Keith Rizzaedi, Professor of Law, St. Thomas University School of Law
Youth Climate
Morgan Higman, Doctoral Candidate, Florida State University
Green Building
Dr. Jennifer Languell, President, Trifecta Construction Solutions
Jeremy Susac, Vice President of Government Affairs, Lennar
Regional Planning Council
Patricia "Pat" Steed, Executive Director, Central Florida Regional Planning Council
Sean Sullivan, Executive Director, Tampa Bay Regional Planning Council
Natural Gas
William Blake, Director Alternative Fuels, Tampa Electric Company
Renewable Natural Gas
Anddrikk Frazier, President & CEO, Integral Energy
Energy Affordability
Berdell Knowles, Task Force Leader, American Association of Blacks in Energy, Florida Chapter
Renewable Energy
Jennifer Szaro, Vice President, Smart Electric Power Alliance


Document reader download links: