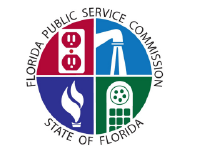 The state Public Service Commission is scheduled June 21 to begin a series of online customer hearings about a proposal that would lead to base-rate increases for Florida Power & Light. The commission has scheduled a dozen online hearings from June 21 to July 2, according to a notice posted on the commission website. FPL in March filed a four-year rate proposal, which needs commission approval.
The proposal calls for a $1.1 billion increase in base-rate revenues in 2022 and a $607 million increase in 2023. It also calls for a $140 million increase in 2024 and a $140 million increase in 2025 to pay for solar-energy projects. The proposal also is designed to continue carrying out FPL's merger with Northwest Florida's Gulf Power, which formally took effect Jan. 1.
Article reposted with permission from The News Service of Florida.