Heat Wave Prompts Record-Breaking Electricity Use in Kissimmee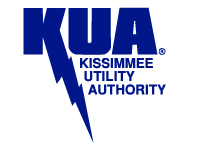 For the second time in a month, Kissimmee residents have set a new all-time record for electricity use.
Kissimmee Utility Authority recorded an instantaneous system peak of 388.8 megawatts (MW) at 4:37 p.m. Monday, eclipsing the previous record of 380.8 MW set on May 28.
Monday's above-normal temperatures combined with high humidity created a heat index of 103 degrees (as reported by Kissimmee Gateway Airport), forcing air conditioners to work overtime.
KUA offers the following energy-saving tips that require little or no expense and can help to reduce summertime energy costs:
Set the thermostat on the highest comfortable setting (KUA recommends 78-80 degrees). Raising the temperature just two degrees can reduce cooling costs by as much as five percent.
Change or clean air conditioner filters monthly. Dirty filters can increase operating costs by 20 percent.
Use ceiling and portable fans to keep air moving. Fans only use about as much energy as a light bulb.
Close blinds, drapes and shades during the hottest part of the day. This keeps the sun's rays from heating a house