Keys Implements Energy Bill Rate Relief In Response to Covid-19
Date posted
April 13, 2020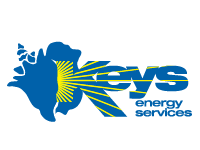 At a first of its kind virtual Utility Board meeting the Board recently approved implementing temporary rate relief for all Keys Energy Services (KEYS) customers. The approved rate relief will result in a 10-percent decrease to all energy bills in May and June, with Board direction to reevaluate in June if additional relief is needed for July.
The rate relief is made possible by the deferment of non-urgent capital projects and system-wide austerity measures. An average KEYS' customer consuming 1,000 kwh of electricity during the months of May and June will see an energy bill for $116.67. Without this rate relief the same consumption would have resulted in a bill of $129.63.
In addition to the temporary rate relief approved by the Board, KEYS has temporarily suspended all service disconnections for nonpayment. Normal disconnection practices will resume within a reasonable time after the resumption of normal operations.
Customers who are unable to pay their bills or do not have any options other than cash are urged to call 305-295-1000 or email Web.Accounts@KeysEnergy.com.
Utility bills and/or debt will not be forgiven or erased. KEYS will work with affected customers to make payments to the best of their ability in order to prevent the accumulation of a larger balance.
Customers looking for ways to conserve energy and further lower their energy bills are urged to log on to KeysEnergy.com and click on the Growing Greener Every Day icon for energy saving tips.
*Kilowatt-hour (kwh): A common unit of electric energy consumption, and the basic unit of electric energy. One kwh is equivalent to 1,000 watts consumed over a period of one hour.