Green Cove Springs Adds Electric Utility Bill Relief Options for Customers During COVID-19 Pandemic
Date posted
April 13, 2020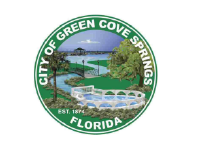 Along with suspending utility disconnections until April 30, 2020, City of Green Cove Springs recently added two new measures to support its utility customers impacted by COVID-19.
The first measure is removing the Bulk Power Cost Adjustment (BPCA) amounts from the electric utility portion of each customer's consumption for March. This will be reflected in April's utility bill.
Bulk Power Cost Adjustment makes up between 12 and 18 percent of the monthly utility bill and fluctuates monthly based on the actual cost to generate the power that the City buys. The City uses the BPCA Stabilization Fund to level out these monthly cost adjustments. Money is taken out of this fund if the amount billed to customers is less than the cost to generate our power to make up the difference, and money is placed in the fund if the amount billed to customers is more than the cost to generate our power for that month.
As of Mach 31, 2020, there is enough excess money in the fund to cover the Bulk Power Cost Adjustment for March. The City will use this excess to pay for the percentage of Power Cost Adjustment in March and remove that cost in customers' bills that will be received in April.
The second measure is implementing a short-term bill assistance program using money in the City's Electric Conservation Fund. Florida Municipal Power Association (FMPA) adds money to this fund monthly and the City uses these funds as reimbursement whenever it reimburses a utility customer for making energy conservation purchases for their home.
City of Green Cove Springs currently has about $37,000 in this fund, and has been authorized by FMPA to use $35,000 of the Electric Conservation Fund to assist utility customers experiencing difficulty paying their electric utility bills due to circumstances directly related to COVID-19. Customers who qualify for electric bill assistance include those that have a history of paying their bills on time, have not been delinquent in paying their bill for more than one month, and have not received any bill subsidy in the last 12 months. This bill assistance only applies to the electric portion of a customer's utility bill, and assistance will be available until funds drawn down from the Electric Conservation Fund have been depleted.
City of Green Cove Springs is working in solidarity with other Florida municipalities to assist its utility customers during this COVID-19 Pandemic. Customers can reach out to City Customer Service with any questions or concerns at 904-297-7500, ext. 3300 or customerservice@greencovesprings.com.